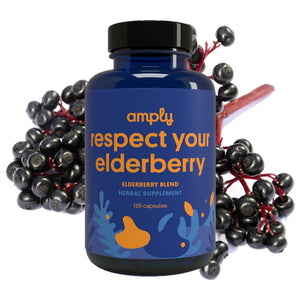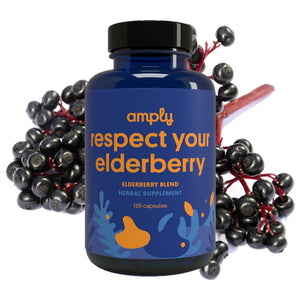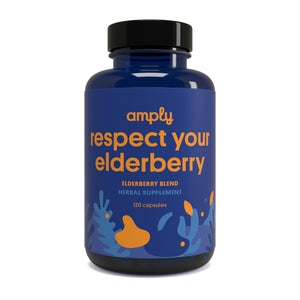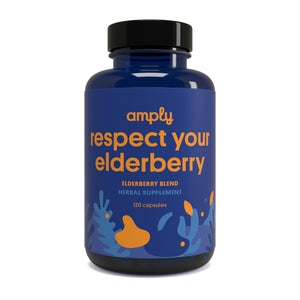 On Sale
Respect Your Elderberry
Elderberry has been trusted for centuries because of its natural ability to help build a fierce immune system. The berry's powerful antioxidants support a healthy response to provide you with relief for when you're feeling under the weather. Respect your elders' confidence in this potent protector.*
Ingredients: Elderberry fruit, Elderberry fruit extract, Acerola Cherry fruit juice. Apple Cider Vinegar. Camu Camu fruit

Value: Wildcrafted and Organic, Cruelty-free, Gluten and Soy-free, Vegan
100% INGREDIENT TRANSPARENCY
Elderberry Fruit Powder
Elderberries are packed with vitamin C, dietary fiber and antioxidants in the form phenolic acids, flavonols and anthocyanins.
Elderberry Extract Powder
Sambucus nigra (elderberry) is rich in vitamins and minerals and loaded with antioxidants
Acerola Cherry Juice Powder
Acerola supports a healthy immue system and is rich in vitamin C.
Apple Cider Vinegar Powder
Apple cider vinegar has various healthful properties, including antioxidizing effects.
Nuflow (Organic Rice Hull Flow Agent)
Camu Camu Fruit Powder
Camu camu is considered a superfood — mainly due to a high content of certain nutrients and powerful plant compounds, including vitamin C.