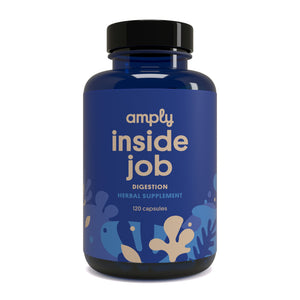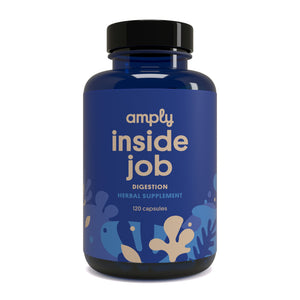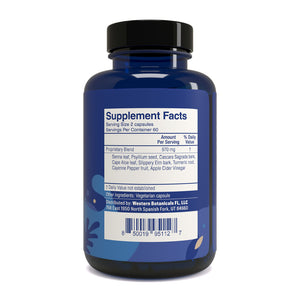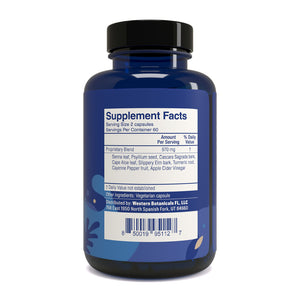 On Sale
Inside Job
A gentle option to assist with digestive issues. Inside Job cleanses and soothes the entire digestive system. Supporting your overall digestive health and giving you a little nudge whenever you need it. Because health starts from the inside out.*
Ingredients: Senna leaf, Psyllium seed, Cascara Sagrada bark, Cape Aloe leaf. Slippery Elm bark, Turmeric root, Cayenne Pepper fruit, Apple Cider Vinegar

Value: Wildcrafted and Organic, Cruelty-free, Gluten and Soy-free, Vegan
100% INGREDIENT TRANSPARENCY
Senna Leaf Powder
Senna is widely available as a nonprescription laxative. It is used to alleviate bowel issues and also to clear the bowel before diagnostic tests such as colonoscopy.
Psyllium Seed Powder
Psyllium soaks up water in your gut and makes bowel movements much easier and can help promote regularity without increasing flatulence.
Cascara Sagrada Bark Powder
Cascara sagrada was first used by the American Indians. It means "sacred bark."Cascara sagrada contains compounds called anthraquinones that have powerful laxative effects.
Cape Aloe Leaf Powder
This powerful stimulant laxative supports lower bowel function and promotes bowel movement within 15-18 hours!
Slippery Elm Bark Powder
Slippery Elm may help support the bowels, aid digestion, and promote healthy stomach pH in already healthy individuals.
Turmeric Root Powder
Turmeric contains minerals such as manganese, phosphorus and potassium. Turmeric is used in Ayurvedic medicine to strengthen healthy joints.
Cayenne Pepper (200-250K HU) Powder
Cayenne pepper may help boost the stomach's defense, support digestive fluid production and help deliver enzymes to the stomach, aiding digestion
Apple Cider Vinegar Powder
Apple cider vinegar has various healthful properties, including antioxidizing effects.