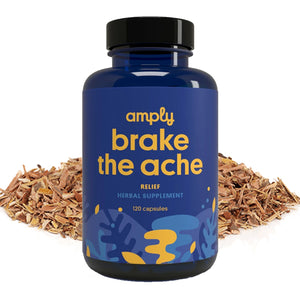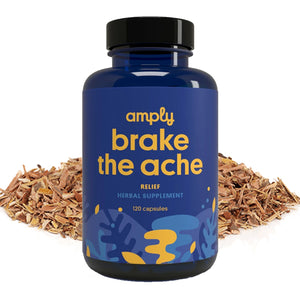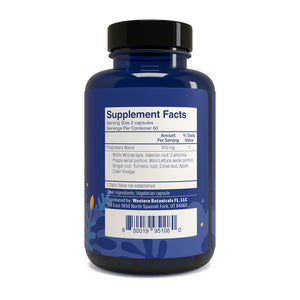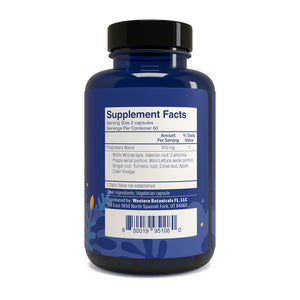 On Sale
Brake the Ache
Headache. Back pain. Muscle pain. Or any other minor pain that follows an intense workout session. Brake the Ache is the natural option that provides ready relief. With a special blend of herbs to attend to whatever is aching after a great workout, it's time to put an end to the hurt.*
Ingredients: White Willow bark, Valerian root, California Poppy aerial portion, Wild Lettuce aerial portion, Ginger root, Turmeric root, Clove bud, Apple Cider Vinegar
Values: Wildcrafted and Organic, Cruelty-free, Gluten and Soy-free, Vegan
100% INGREDIENT TRANSPARENCY
White Willow Bark Powder
White willow bark is a great source of salicylic acid which has properties that can help maintain healthy inflammation levels after exercise. White willow is great for post-workout aches and pains and can help with joint health.
Valerian Root Powder
Valerian is an herb. It is native to Europe and parts of Asia but also grows in North America. Powder is made from the root.
California Poppy Flower Powder
Native American tribes from different parts of California used this plant for many purposes- especially as a calming agent.
Wild Lettuce Herb Powder
Wild lettuce is more than just lettuce grown in the wild; it a specific species of plant used frequently in herbal medicine. Wild lettuce (Lactuca virosa) is closely related to dandelion.
Ginger Root Powder
Ginger root extract (Zingiber officinale) is loaded with antioxidants and acts as natural joint support.
Turmeric Root Powder
Turmeric contains minerals such as manganese, phosphorus and potassium. Turmeric is used in Ayurvedic medicine to treat the whole body, both inside and out.
Clove Bud Powder
Cloves have been used in Southeast Asia for thousands of years and were regarded as an important herb for almost all discomforts. Clove has a variety of different properties including stimulating effects as well as relief after exercise.
Apple Cider Vinegar Powder
Apple cider vinegar has various healthful properties, including antioxidizing effects.