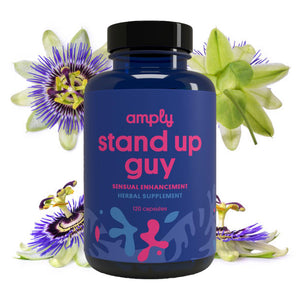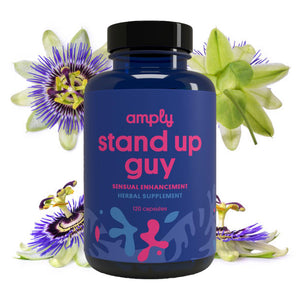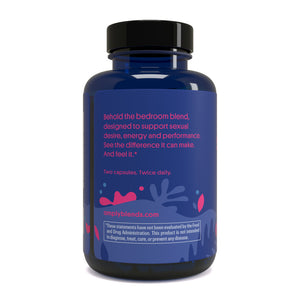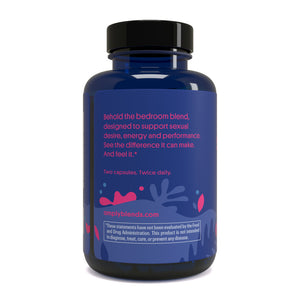 On Sale
Stand Up Guy
Behold, the bedroom blend. Stand Up Guy is here to support sexual desire, energy and performance. We're pretty sure no-one is going to argue against that. See the difference it can make. And feel it.*
Ingredients: Horny Goat weed extract, Tribulus fruit extract, American Ginseng root extract. Suma root extract, Muira Puama root, Turmeric root, Apple Cider Vinegar

Value: Wildcrafted and Organic, Cruelty-free, Gluten and Soy-free, Vegan
100% INGREDIENT TRANSPARENCY
Horny Goat Weed Extract Powder
Icariin supports the dilation of the arteries in the penis. This allows blood to fill the arteries and the three cylinders in the penis and create an erection
Tribulus Fruit Extract Powder
Tribulus terrestris, which is purported to have a variety of health benefits, including supporting already healthy blood sugar and cholesterol, altered hormone levels and increased sexual function and libido.
Ginseng Root (American) Extract Powder
Ginseng can help support a healthy metabolism and sexual health
Suma Root Extract Powder
Suma is an adaptogen that supports male sexual performance; as a tonic to restore body function; and as an aphrodisiac to heighten sexual arousal
Muira Puama Root Powder
Muira puama extract helps support sexual health and may aid libido
Turmeric Root Powder
Some of the most interesting research on turmeric is the spice's potential impact on men's sexual health. A report published in 2016 in The Journal of Steroid Biochemistry and Molecular Biology offers some of the most compelling research to date on the benefits of turmeric as a sexual aid.
Apple Cider Vinegar Powder
Apple cider vinegar has various healthful properties, including antioxidant effects.