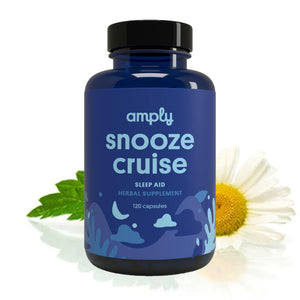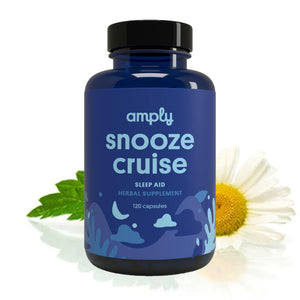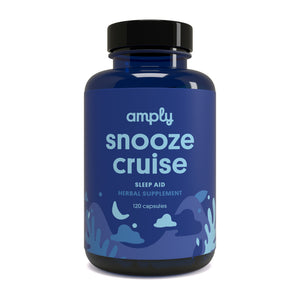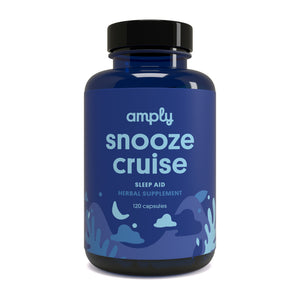 On Sale
Snooze Cruise
Just what the day ordered. Snooze Cruise is a natural blend of herbs that relax and calm the body and mind. So you can rest assured! When you power down your device, you can also power down yourself.*
Ingredients: Scullcap aerial portion, Chamomile flower, Hops flower, Valerian root, Wood Betony aerial portion, Linden flower, Black Cohosh root, Lobelia herb and seed

Value: Wildcrafted and Organic, Cruelty-free, Gluten and Soy-free, Vegan
100% INGREDIENT TRANSPARENCY
Scullcap Herb Powder
A member of the mint family and a gentle Nervine, Skullcap is used to support relaxation so you can get your body ready for a good night of rest.
Chamomile Flower Powder
Chamomile Flower contains high levels of antioxidants, flavanoids and supports healthy sleep & mood†
Hops Flower Powder
Hops extract is packed with alpha acids, rich in beta acids, and loaded with flavonoids. Helps promote a sense of calmness & well-being†
Valerian Root Powder
Valerian supports the brain and nervous system, acting like a light sedative.
Wood Betony Herb Powder
Wood Betony is native to Europe and commonly found in dry grasslands and meadows. Supports a healthy nervous system, relieving stress and tension from the mind and body
Linden Flower Powder
One of the active ingredients in linden is an essential oil called farnesol, which helps relax the body and curb stress.
Black Cohosh Root Powder
Black cohosh root supports a healthy nervous system. These chemicals might work similar to another chemical in the brain called serotonin.
Lobelia Herb/Seed Powder
Promotes a sense of calm and helps prepare your body for a good night's rest.