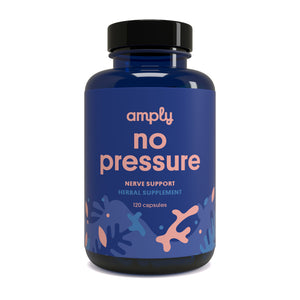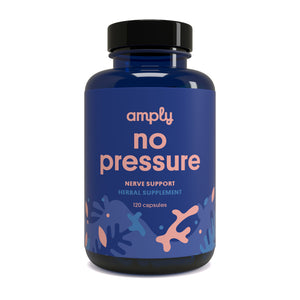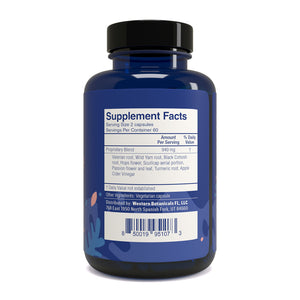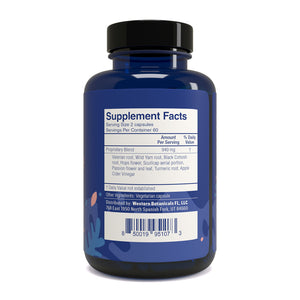 On Sale
No Pressure
No Pressure combines some of the best, natural herbs for relaxing and calming the body. For everything from public speaking to meeting the parents – whenever nervousness hits or increased stress looms, simply look to No Pressure.
Ingredients: Valerian root, Wild Yam root, Black Cohosh root, Hops flower, Scullcap aerial portion, Passion flower and leaf, Turmeric root, Apple Cider Vinegar

Value: Wildcrafted and Organic, Cruelty-free, Gluten and Soy-free, Vegan
100% INGREDIENT TRANSPARENCY
Valerian Root Powder
Valerian supports the brain and nervous system, acting like a light sedative.
Wild Yam Root Powder
A study published in the August 2007 issue of the journal "Annals of General Psychiatry" found that emotional symptoms of menopause may respond well to supplementation with wild yam.
Black Cohosh Root Powder
black cohosh root supports a healthy nervous system. These chemicals might work similar to another chemical in the brain called serotonin.
Hops Flower Powder
Hops extract is packed with alpha acids, rich in beta acids, contain essential oils, and are loaded with flavonoids.
Scullcap Herb Powder
A member of the mint family and a gentle Nervine, Skullcap is used to support relaxation.
Passion Flower/Leaf Powder
The chemicals in passionflower have calming, sleep inducing, and relaxing effects.
Turmeric Root
Antioxidants like curcumin scavenge free radicals that can cause discomfort.
Apple Cider Vinegar Powder
Apple cider vinegar has various healthful properties, including antioxidizing effects.